3DTotal Competition - Swann Valenza wins 3rd place
Swann, a student at our animation school, won 3rd place in the 2D and 3D character design competition organised by 3DTotal.
Aged 21, Swann is a 4th year student at MoPA, our animation school. He took part in the 2D or 3D character design competition organised by 3DTotal, a renowned website in the world of animation.
Character design is the creation of a character and their graphic style, sometimes even their psychology. This term is used in animation, drawings and even in the world of video games.
Although his participation was his own decision, the character he competed with was created as part of his studies at MoPA.
The theme of the competition was "Fantasy character". His character was therefore created beforehand as part of a school exercise that was completely independent of the competition. The aim was to create a hybrid character that was half human, half animal. Swann chose to create a rat pirate, hence the name "pi-rat". He felt that the symbol of the rat worked well with that of the pirate: both were rogue, dirty and wild characters.
The hardest part for him was the first step: coming up with the idea.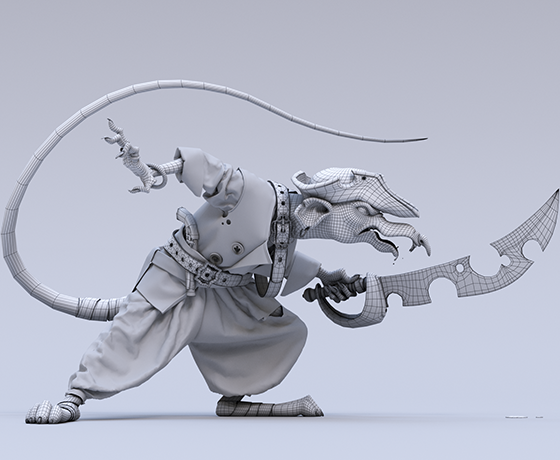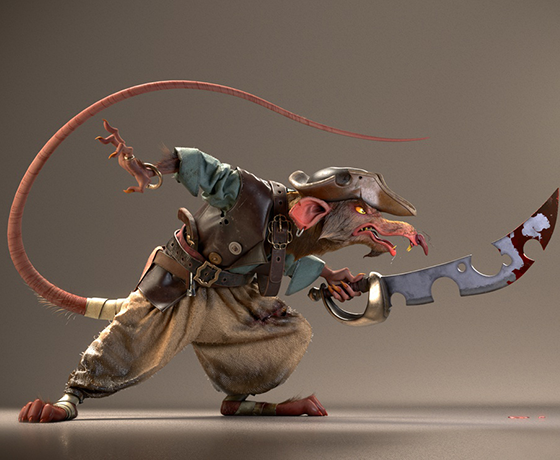 Swann is of course happy to have won 3rd place, which honours the time spent on this project and motivates him to enter other competitions.
Generally speaking, Swann has always liked to dabble in everything; drawing, video, music, 3D, etc. For him, 3D animation is the medium that best combines all these disciplines. What made him choose MoPA for his studies was the technical quality of films created by the school's graduates.
When he graduates, he wants to become a director.
Discover more of Swann's creations on his Instagram profile.