Putting it into practice - The perspective of a historical monument
In order to better understand perspective, our students studying 3D animation visited the cloister of the St. Trophime church for a day of sketching.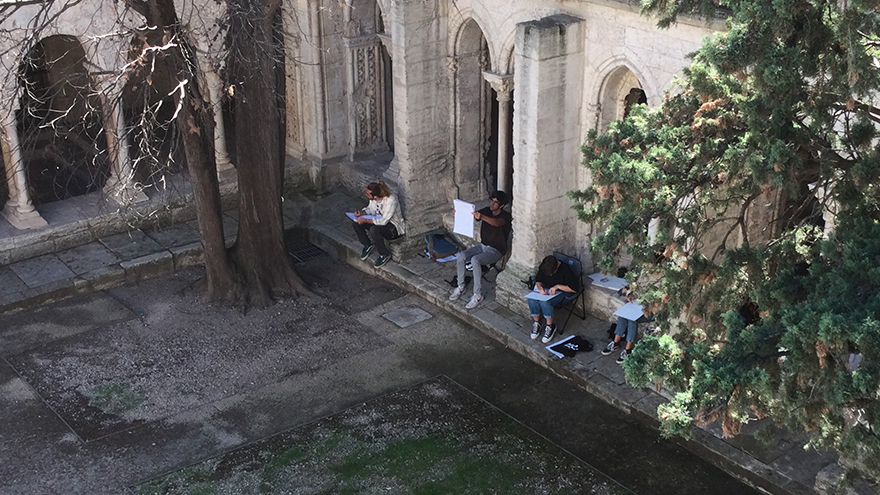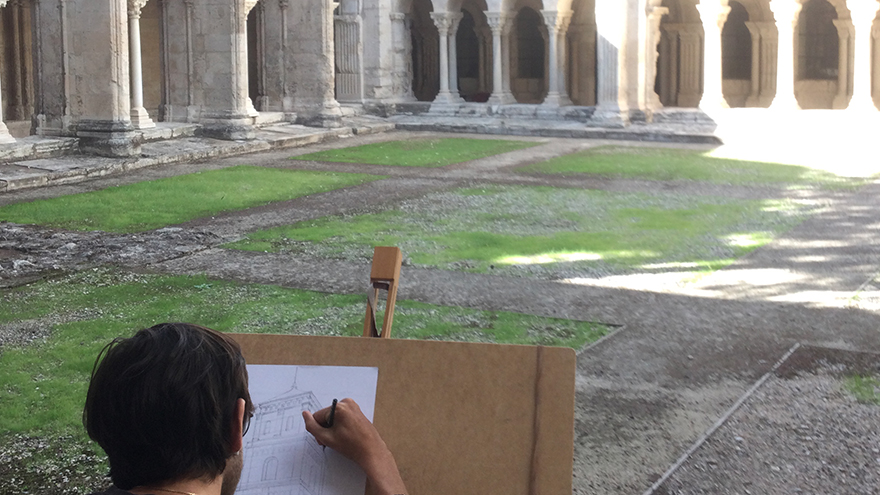 When creating 3D images and animated film, understanding perspective is essential in order to provide creations with a realistic effect. As such, the first year of training at MoPA is dedicated to technical skills in academic drawing and, most importantly, perspective.
This is hence why our students went to the cloister of St. Trophime in the heart of Arles to create a number of sketches of their surroundings. This historical monument lends itself particularly well to this technical – and rather complicated – exercise and allowed our students to produce beautiful sketches!
Some examples of their work: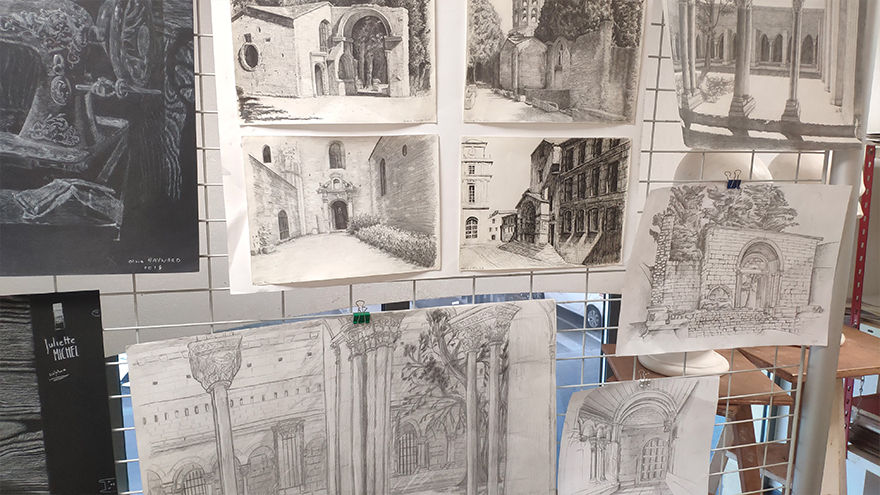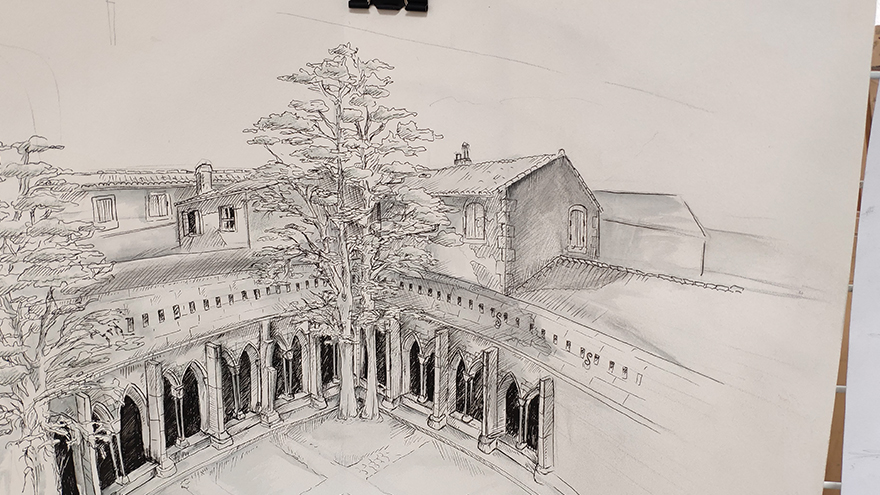 > Discover the syllabus for the first year of our 3D animation course